Continue the legacy and memories of your loved one, friend, co-worker or neighbour by leaving a message in their honour on our Legacy of Love page. Click here to make a donation and leave a message on our page.
The following individuals sadly lost their battles to cancer, but will forever continue their legacy with GetRecD and their families.
"May memories comfort you, Friends sustain you and Faith uphold you".
After a courageous battle with leukemia, Ryan sadly left us at the age of 29 years old. He was the co-founder of GetRecD Events and an incredible man. He dedicated his time, efforts and humour, to ensure that others were always taken care of. And this is why the legacy of Ryan Daly and GetRecD will continue on.  Never Forgotten.
 Eric "Henrique Manuel" Oliveira  1955 – 2008
At the age of 52, Eric passed exactly one week after Ryan Daly and the two of them were battle friends. They battled leukemia together at PMH and met up regularly outside of the hospital for tea and laughs! Eric will be missed forever by his many friends. He waged a courageous, five year battle with leukemia and encouraged many others with this disease to keep fighting. He was an inspiration to all those he came into contact with. His sons, Kevin, Adam and Steven continue his legacy along with GetRecD.
 Terry Lynne Cox (nee Hall) 1953 – 2011
Terry the beloved wife of Ed Cox, passed away peacefully at Southlake Regional Health Care Centre, Newmarket, on Saturday, June 11, 2011 at the age of 57, after a courageous battle with cancer. Terry was born in Penetanguishene on June 22, 1953. Loving mother of Marsha and Geoff Carli, Matthew and Nicole Beacock, and Sherry-Lynn and Stephane Leblanc. Cherished Grandma of Vanessa and Ryan Carli; David, Celeste, and Mikael Leblanc. Dear sister of Lila and Al Beardsall, Ted and Judy Hall, Linda and Joe Rowntree. Ed and Marsha joined us to celebrate Terry, by riding in a helicopter during the patient night out.
 Susan Hennessey (nee Evans) 1972 – 2012
Susan Hennessy passed away at just forty years of age, following a hard fought battle with Leukemia. She is survived by her husband Andy and two amazing children, Zoe and Liam. She also leaves behind her Loving mother Norma, her brother Andrew and father Rob. One of Susan's many goals was to get as many people registered with www.onematch.com the international marrow and stem cell donor network as possible.
  Carrie Ough 1979 – 2012
After a courageous battle with brain cancer, at Southlake Regional Health Centre, Newmarket, on Saturday, June 30, 2012, at 33 years of age. Loving wife of Kyle and dear mother of Tristan & Maddie. Cherished daughter of Harry & Ursula Reynolds and sister of Mark Reynolds. Always wore a smile!
 Kristina Waddell (nee Hope) 1971 – 2013
Died peacefully at Sunnybrook Hospital after a courageous battle with colon cancer at the age of 41. Loving wife of Nicholas. Wonderful mother of Samantha, Sydney and Addison. Beloved by her parents, Beverley and the late Harrie, sisters Karen and Kimberley, her five nieces and sister-in-law Amanda. Kristina was a dear friend of GetRecD and she will continue to motivate us to help others.
"I am thankful that in God's design he planned it so your path crossed mine."
After a courageous battle, with leukemia, Andrew passed in his 33rd year. Andrew, beloved husband of Samantha. Loving son of Oksana and Uwe and a good friend of the GetRecD family. The bar lounge at the annual GetRecD hockey event, has now been named the "Brode Lounge" so we can continue to have a cheers with our good friend.
 Lori (nee Silenzi) THIBAULT 1962 – 2016
Heaven has gained another beautiful angel. Reunited with her loving daughter Alicia, and forever free from pain, Lori gained her wings on September 12th, 2016 following her heroic battle with breast cancer.
Another incredible person gone way too soon. Chris leaves behind four children, his wife and a loving family. Only 2 months after his pancreatic cancer diagnosis, Chris has become an angel to watch over his children.
"Your life was a blessing, Your memory a treasure….You are loved beyond words And missed beyond measure" (Renee Wood)
Beloved brother, son, husband and friend, GetRecD lost their warrior on Tuesday Sept 28th. Damian was only 35 years old and battled courageously for 3 years battling liver and colon cancer. He was an avid sportsman and was incredible at hockey. Damian played in the GetRecD hockey tournament alongside his 3 other brothers, while he was in the middle of battling cancer…and I think he still outplayed them!  Never forgotten Damian and always celebrated. Cheers
 Julie Roberto 1971- 2017
Passed away peacefully after a relentless battle, surrounded by her loving family, at the Greater Niagara General Hospital on Sunday April 16, 2017 at the age of 46. Beloved wife of 23 years to Phil Roberto. Loving and devoted mother of Ryleigh and Sadie. Julie was a dedicated coach and director at the Aereo Gymnastics Club in Welland for over twenty years where she leaves behind many good friends to cherish her memory. Julie was a huge part of the GetRecD family and she will never be forgotten. Her humour, laugh, love of life, her devotion to her kids and husband and just her overall angelic spirit, will be her legacy that continues forever! Love ya Julie!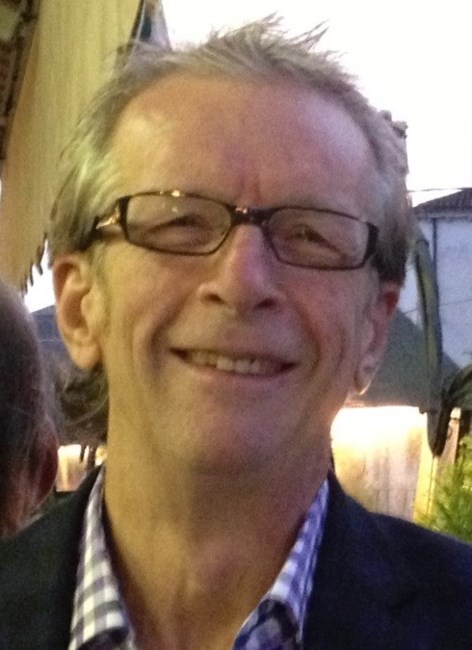 William "Hendo" Henderson 1955-2019
Hendo deeply cherished the many friendships he made over the years and will be greatly missed by all that knew him. Bill had a distinguished career with Manulife for 34 years retiring as a Regional Vice President, Individual Insurance Sales. He then enjoyed a short but successful career in Real Estate. Through his life, he developed a deep appreciation of music (especially live music) and sports. He loved to cheer on the Leafs, the Raptors, the Bills and anyone on a golf course. The only thing he liked better than a good party was a great nap. In recent years he found great joy in being of service to others and touched many lives. He leaves behind is loving and incredible wife Bobbi (Suzanne).